CFRP Engine Intake for Overhead Intake System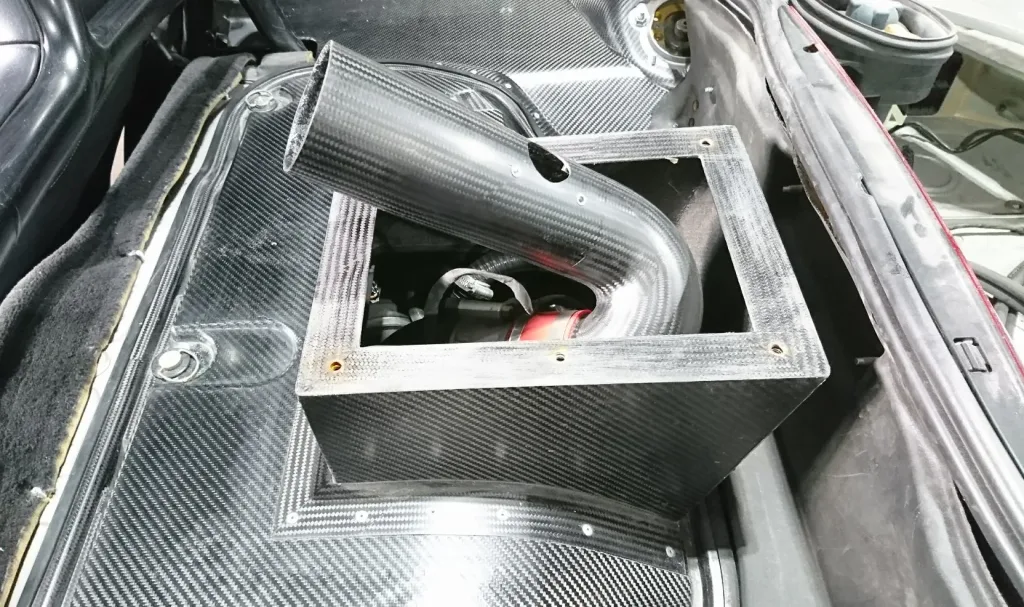 CFRP Engine Intake for Overhead Intake System
This is a set of CFRP intake pipes for applying ram pressure to the intake of the engine due to running wind in combination with the overhead intake system.
You can get extremely quick accelerator response. Also, the wonderful intake sound will stir up your racing mind! !
The genuine intake pipe and air cleaner will be removed, and the air mass sensor will also be moved.
You will need to extend the air mass sensor harness.