CFRP Fan Housing for PORSCHE Classic 911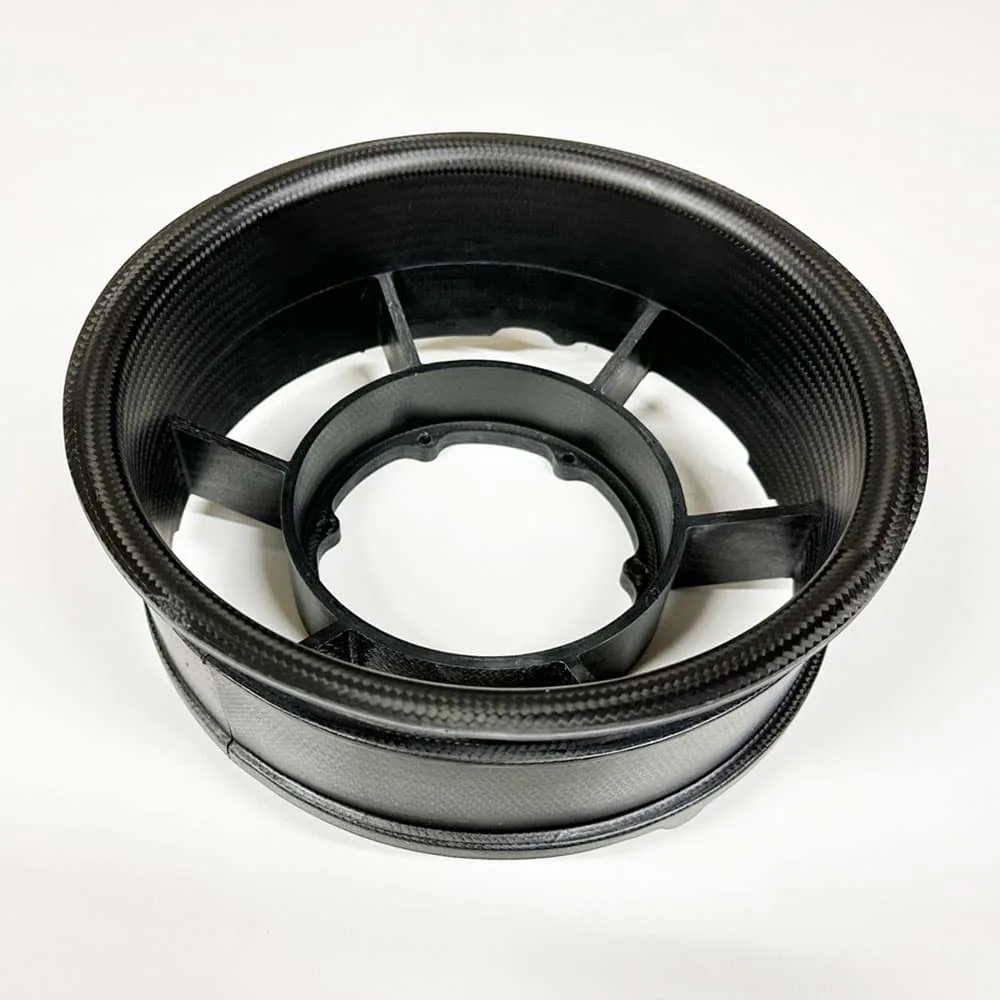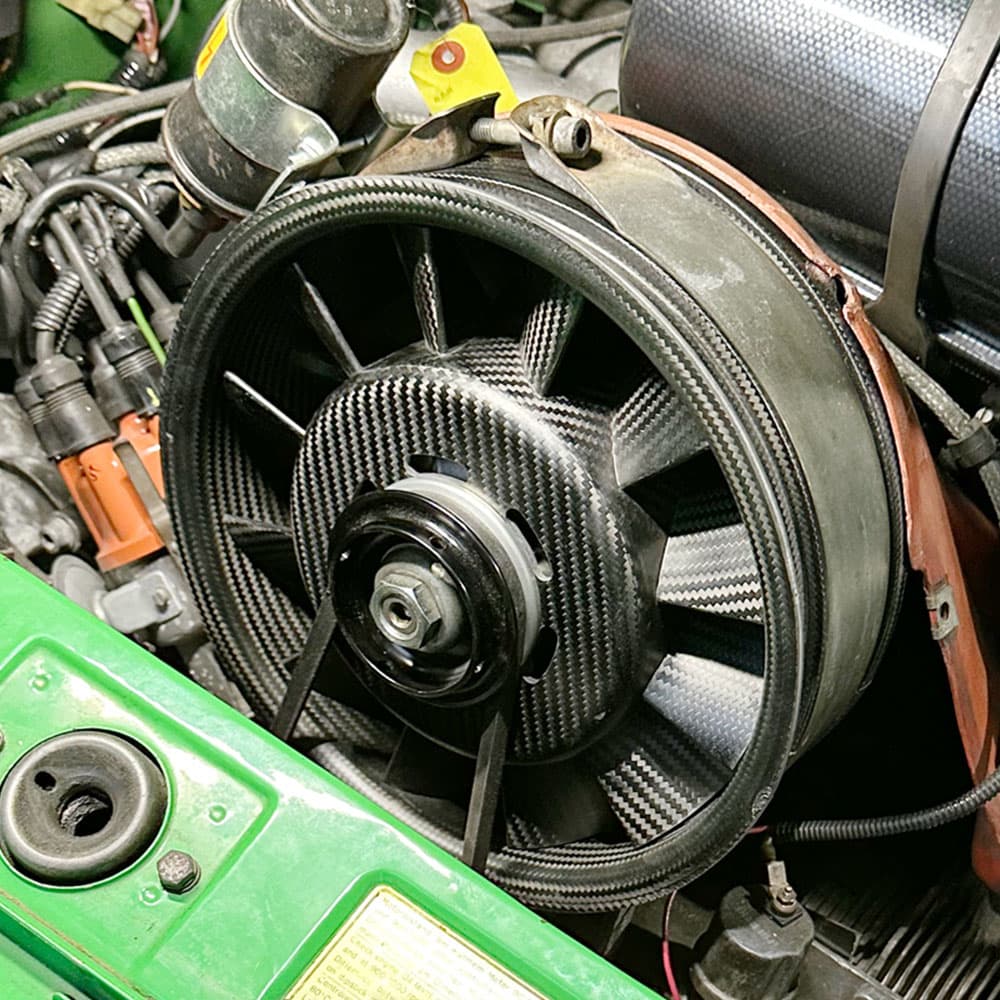 CFRP Fan Housing for PORSCHE Classic 911
Compatible with 911/930 (245mm diameter cooling fan) up to 1989.
The original has 11 blades, but this product uses 12 blades. This is the result of CFD analysis and pursuit of more efficient cooling performance.
The center hub is machined from A7075 extra-super duralumin material (although it is aluminum, its strength is equivalent to that of ordinary iron). The surface is hard alumite treated to improve corrosion resistance.
A set of CFRP fan shrouds will be released soon.