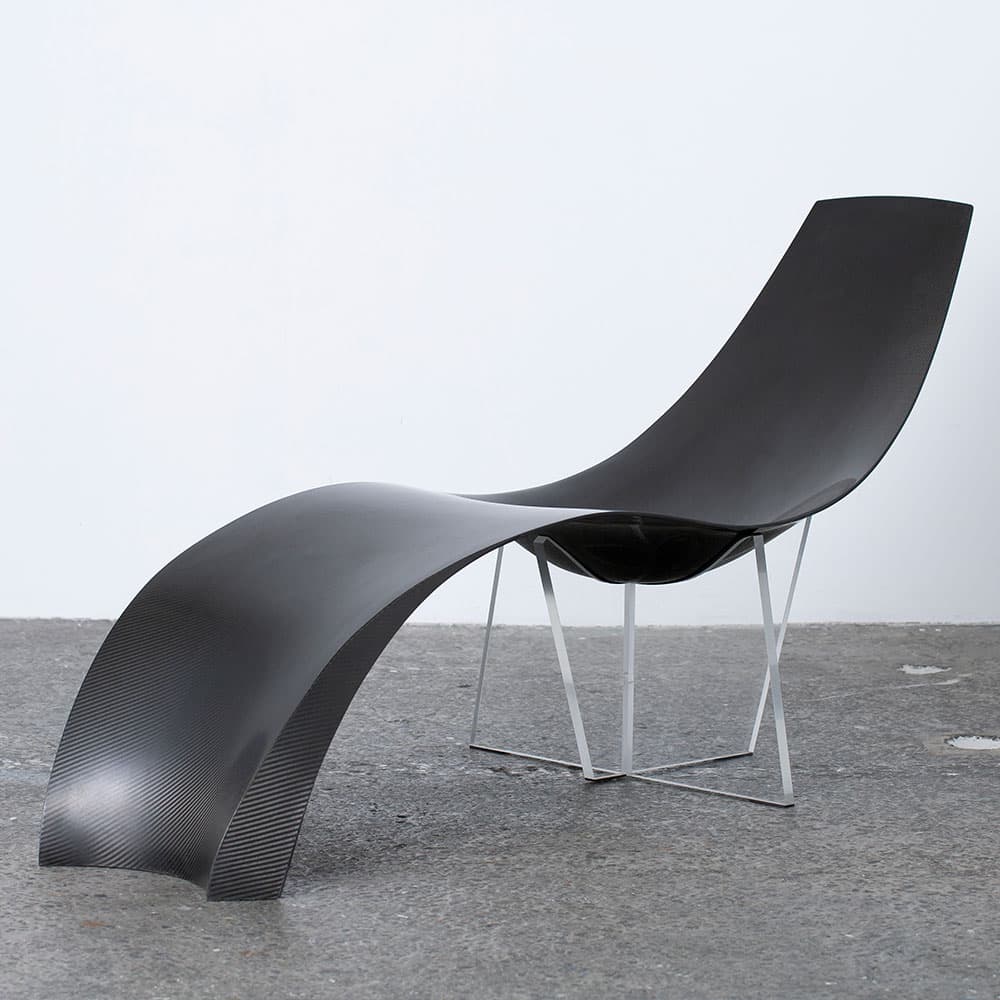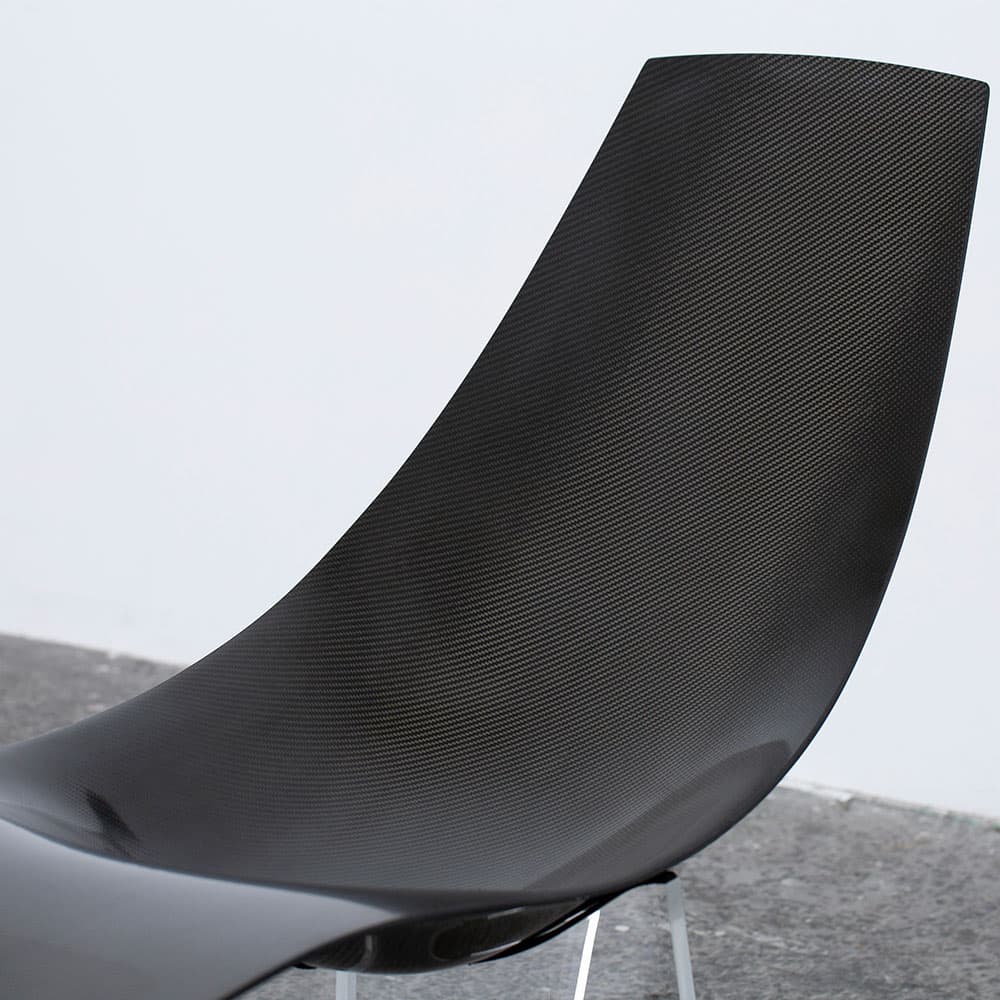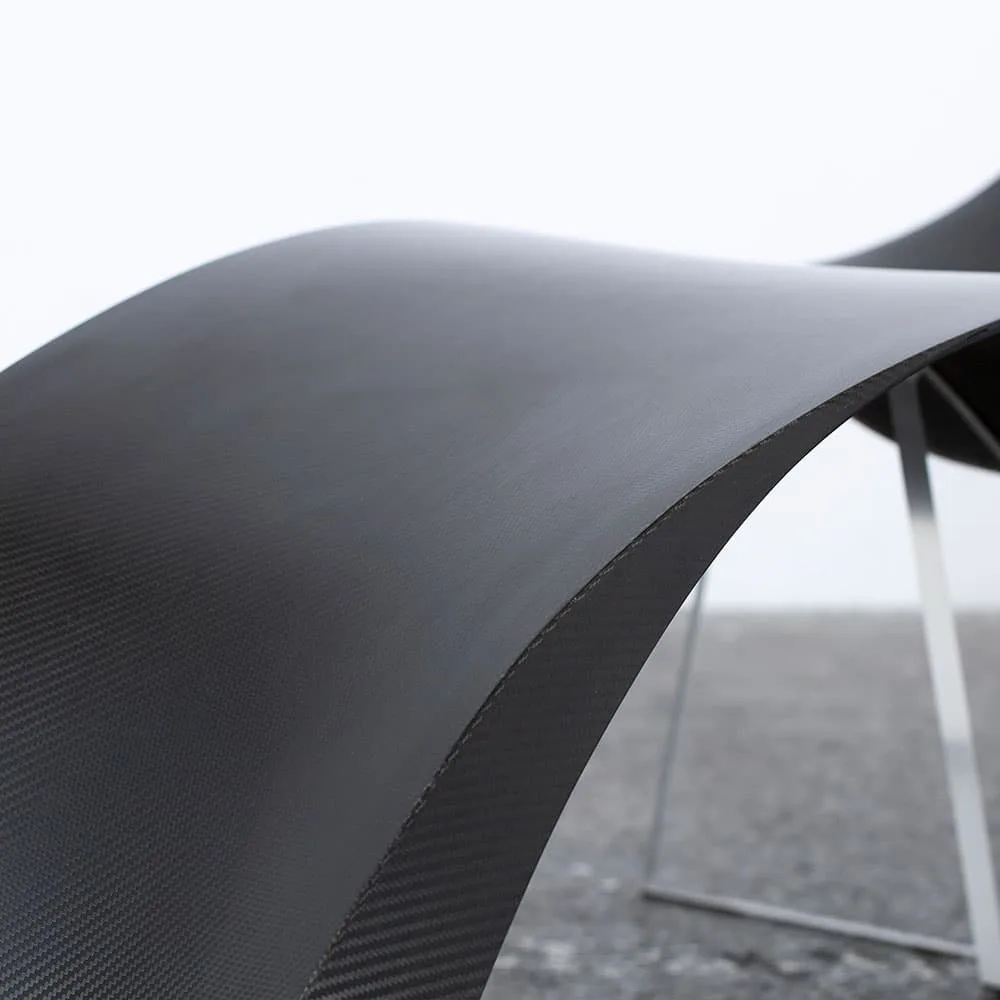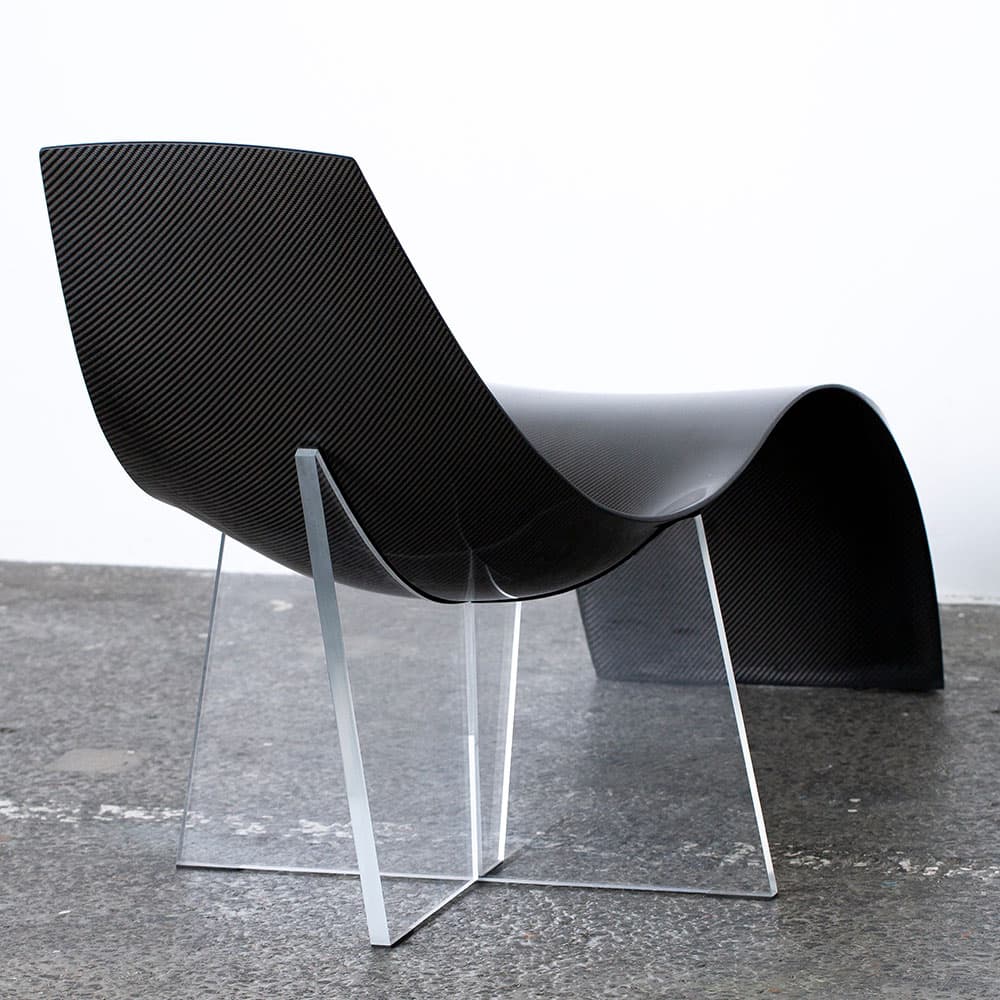 DELFINO is a siesta chair
This is a masterpiece that you should definitely sit down with.
As soon as you sit down, you will feel that the tension leaves your body.
You will be lulled into slumber in an instant.The shape that supports the pelvis maintains the proper angle of the pelvis.
From there, the shape smoothly continues to the back and thighs, relaxing tension in the upper and lower body.
Clear acrylic is used for the stand.
The beautiful shape of DERFINO stands out.