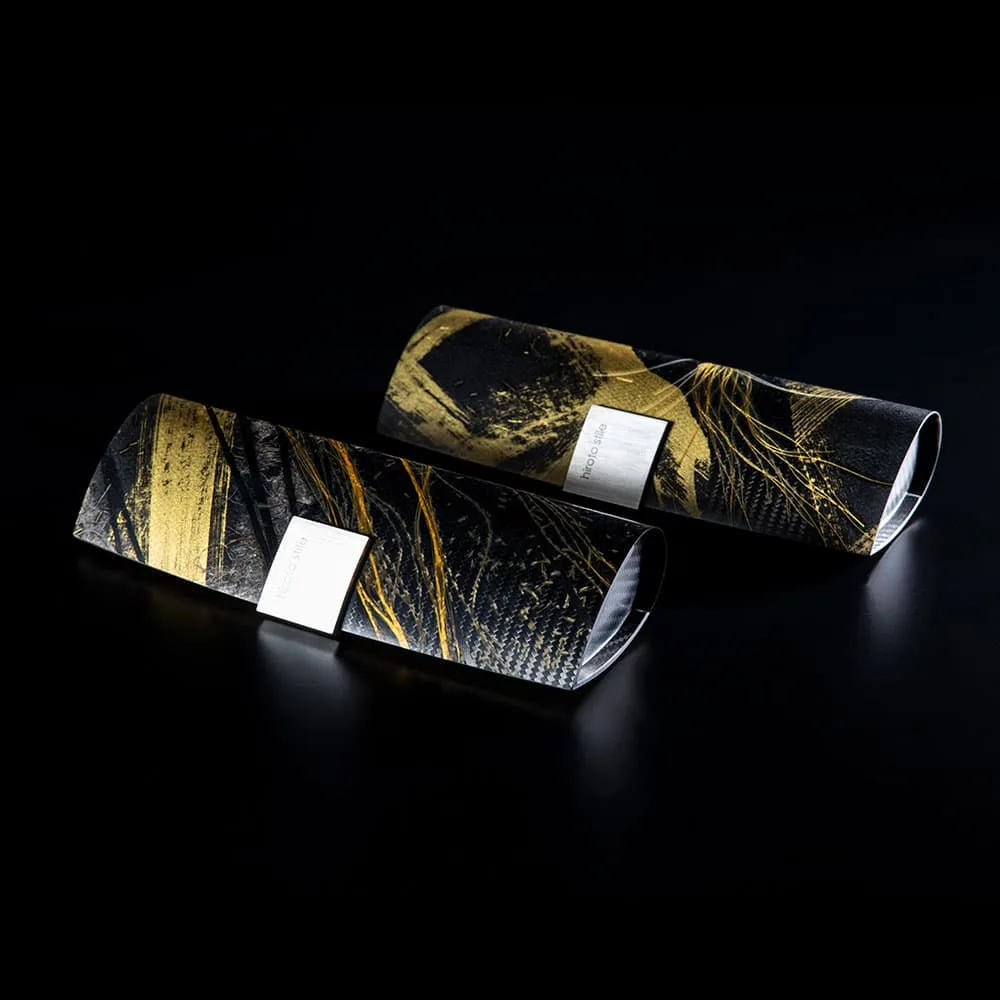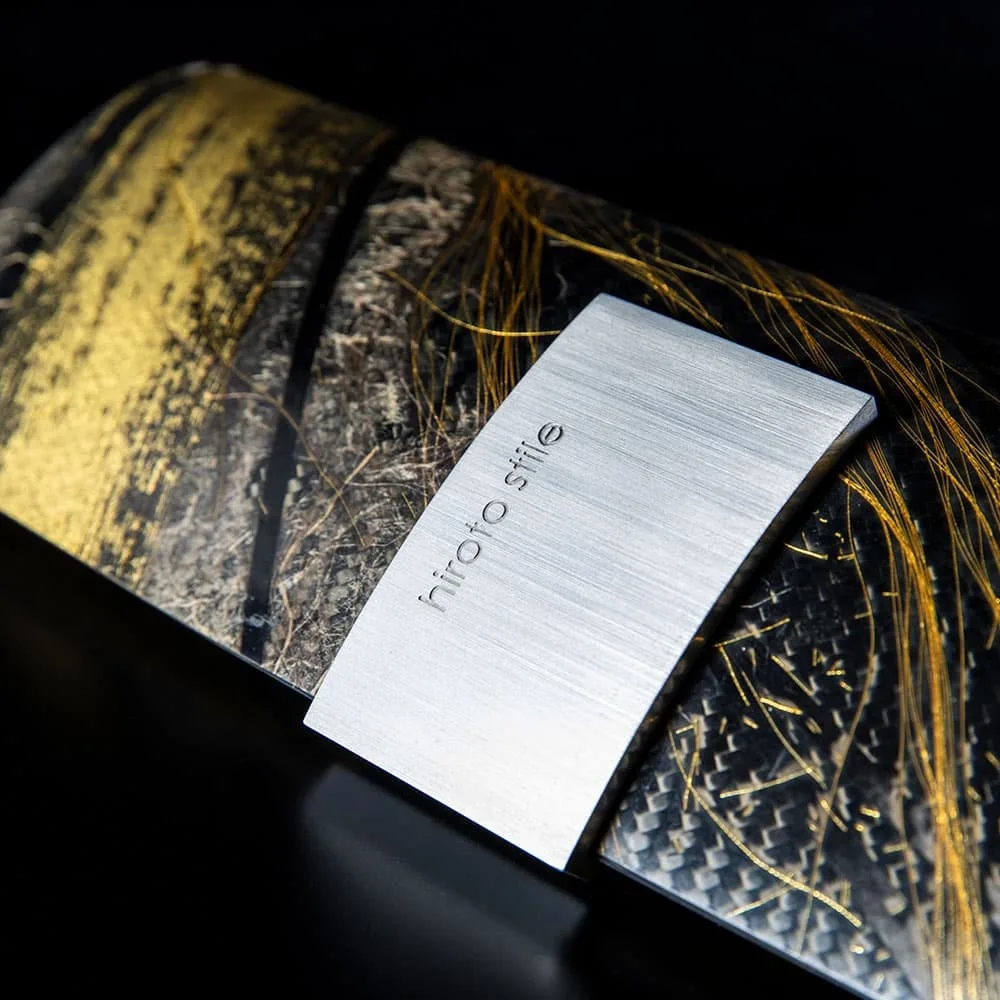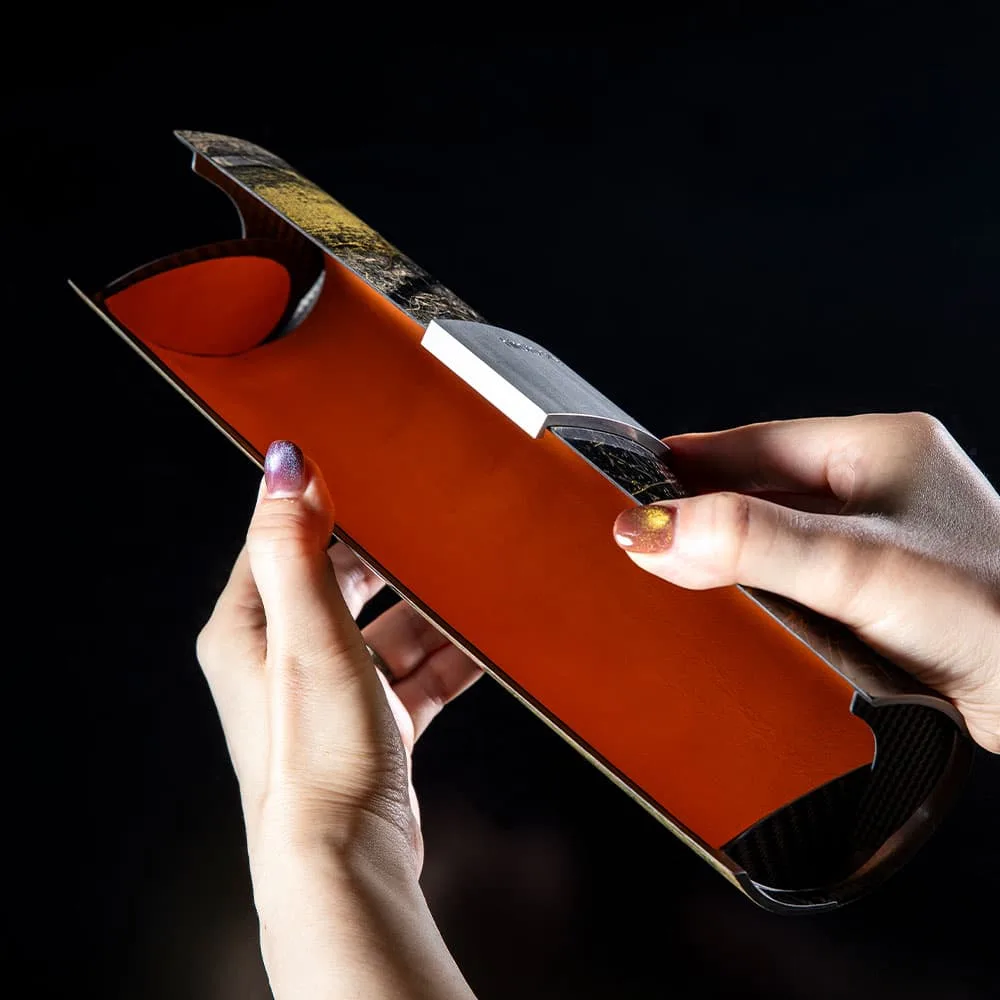 Maschietta means shrew girl in Italian.
It is a rare product for ladies in hiroto stile.
Please take it tugasser with you to a well-dressed party.
The surface texture is not painted after the carbon fiber is molded, but the artwork is applied during molding and embedded in the surface carbon layer.
Therefore, you will never be able to create the same texture twice. . .